NEXT AT THE HURDY GURDY
Red Tail Ring and
    Evie Ladin & Keith Terry
A Hurdy Gurdy Noteworthy Night
January 7, 2017
8 pm
Our January concert is the first of our Noteworthy Nights for this season. These are of co-bill concerts featuring acts that are making a positive impact on the folk scene.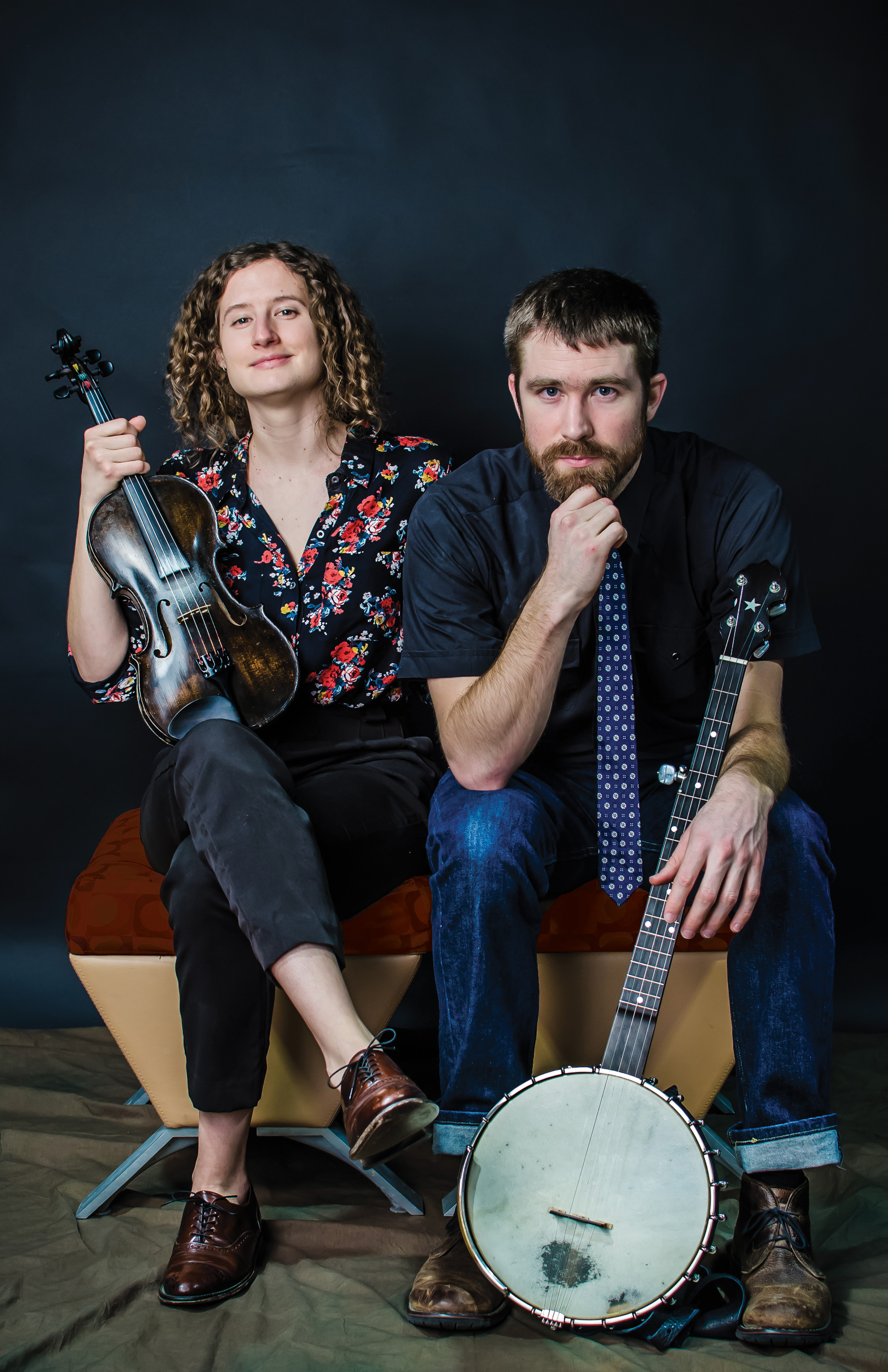 Red Tail Ring combines old-time music roots with new sounds, blending the creativity of new beginnings with love and fervor for the old. Whether rendering a traditional tune or performing original compositions, the duo of Michael Beauchamp and Laurel Premo infuse each performance with musical imagination, haunting harmonies and artistic instrumentals on fiddle, banjo, mandolin, and jawharp.
"We love pushing boundaries of what a traditional song can be," explains Michael. "It informs how we write our original songs. There's a real energy exchange between the old and the new." The duo, each of whom hails from Michigan, have released six recordings since 2011; the most recent, "Fall Away Blues," in 2016. They play some 130 shows a year and have toured on both coasts of the United States as well as Denmark and Germany.
Evie Ladin grew up thinking that playing music, singing and dancing with others was what everyone did. The reason: she is the daughter of an international folk dance teacher and old-time folk music devotee. Always surrounded by music, she lived in Northern New Jersey, New York City and Baltimore. She became captivated by the traditional cultural arts of Appalachia, when those playing traditional music stayed at her family's home and played in her living room. Many of her weekends were spent at musical festivals and house parties. As a result, her music is imbued with the sound of clawhammer banjo, guitar, bass, percussive dance and contemporary storytelling. The African roots in Appalachian music and dance attracted Evie and led to an African Studies and Dance major at Brown University. A Fulbright Fellowship to study dance in Nigeria followed. So did a performance for the Governor of Enugu State in Nigeria.
Evie met Keith Terry on a dance floor. They now divide their musical lives between the Folk Americana circuit and the International Body Dance scene. Their live performances integrate elements from these genres. They have appeared at various venues throughout the United States, including a live performance of a Prairie Home Companion from the San Francisco Opera House, at Lincoln Center in New York City, at Lincoln Center in New York City and at the Hardly Strictly Bluegrass gathering in San Francisco. In 2016, Evie released her third recording, "Jump the Fire," with the Evie Ladin Band including Keith.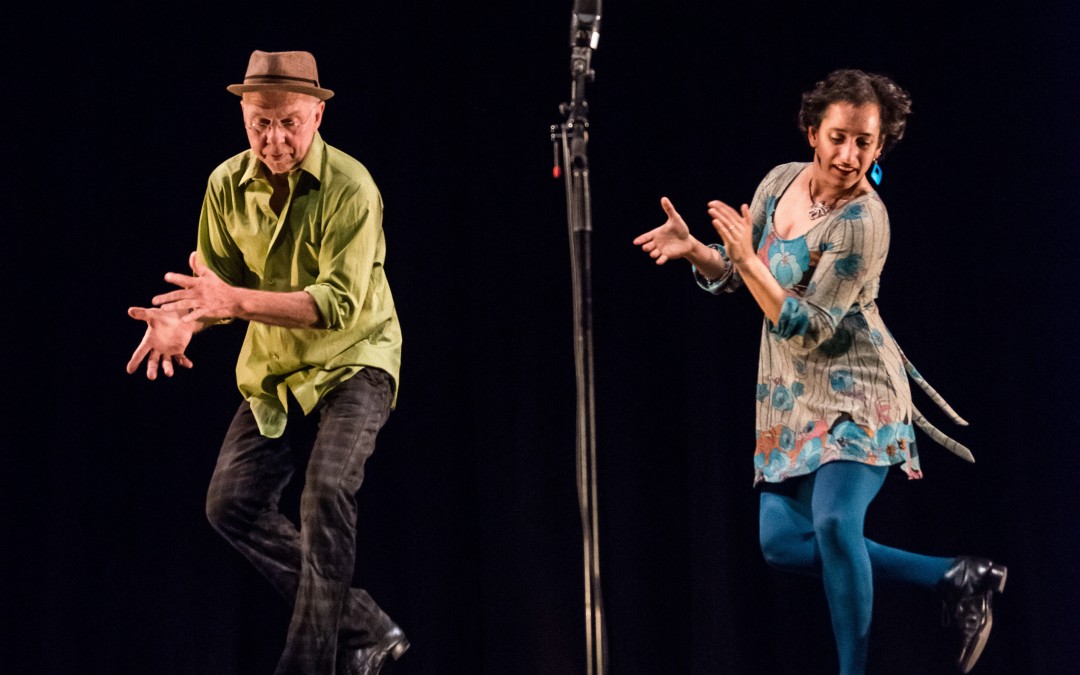 A self-defined "Body Musician," Keith Terry uses his own body as a musical instrument for exploring, blending and bending traditional and contemporary rhythmic, percussive and movement possibilities. He was the drummer for the original Jazz Tap Ensemble when he found his drum patterns becoming handclaps and footsteps. Soon music emerged. His influences range from Japanese Taiko and Balinese Gamelan to North American rhythm tap and Ethiopian armpit music.